Fee, Payment and Insurance
Fee
I meet with couples for 90 minutes at a time, usually every other week.  Ideally we get a head start by meeting the first three weeks in a row, then move to every other week (2 times a month).  This ends up being around the same cost as meeting weekly for 50 minutes, but is much more effective.
Couples Session (90 Minutes) - $400
Please contact me to discuss rates for half-day, full-day and two-day couples intensives.
Individual Sessions (50 minutes) - $220
Payment
I accept most major credit cards, cash or check.  HSA cards work as well.
Insurance
If you wish to use your insurance to help with the cost of therapy, I will provide a statement for you to submit to your insurer for reimbursement.  I am not on any preferred provider or managed-care lists and thus am considered an out-of-network provider.  Most PPO plans will provide some reimbursement for out-of-network mental healthcare, but I recommend checking with the member services department for your specific plan in advance.
Please contact me and we can talk about this further.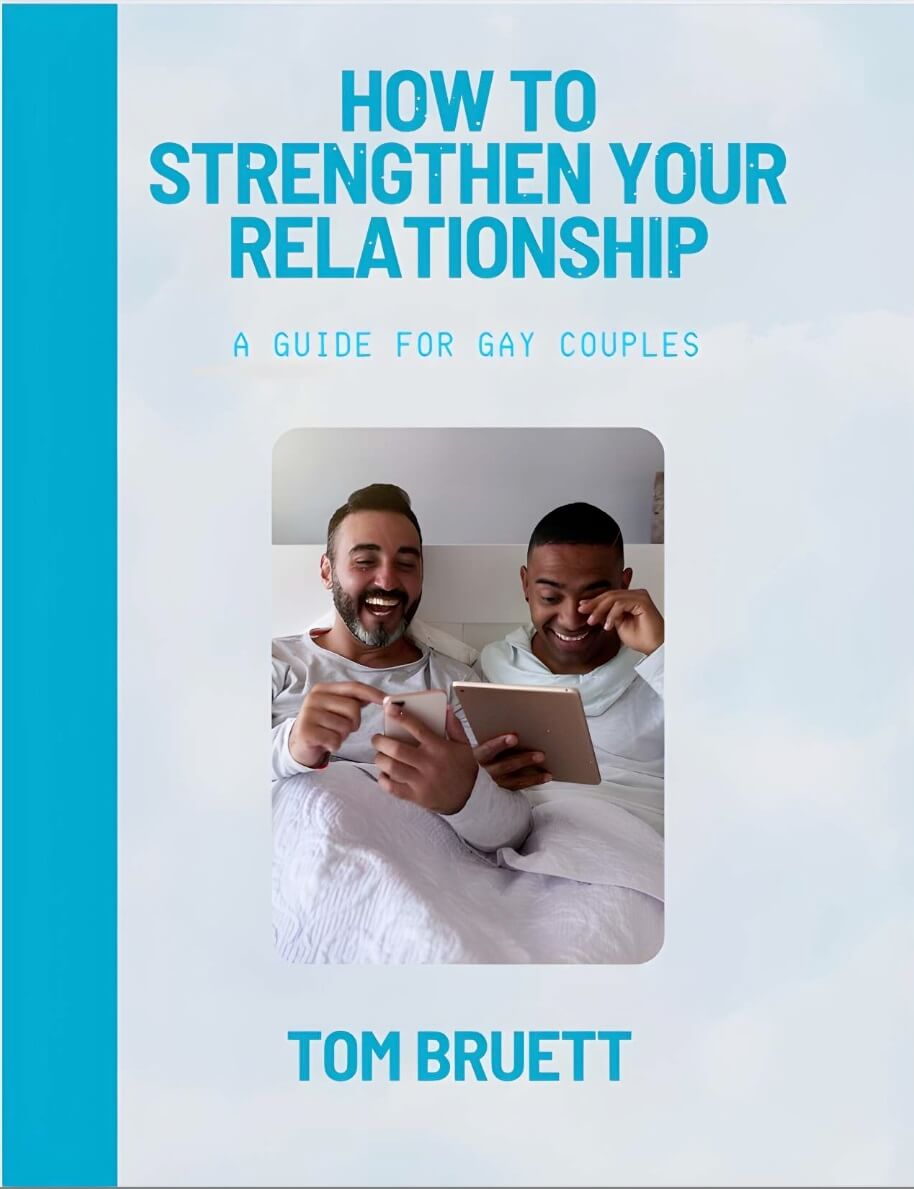 Get the free eBook How to Strengthen Your Relationship, a guide for gay couples
This free 30+ page eBook will be sent directly to your inbox today!