Are you and your partner stuck having the same fight over and over?
Does your relationship need a reset?
Have you tried to fix things on your own without much success?
Over the course of a weekend relationship intensive you can make dramatic progress in your relationship.
To make serious, lasting changes in your relationship quickly, you may need more than weekly relationship therapy- you may need a relationship intensive.
An intensive is different from regular weekly counseling because…
You get 3-6 months worth of therapy in one weekend
You can practice your new skills with guidance to finally break old patterns
You won't backslide in between weekly sessions – you'll cement new ways of relating in just 2 days
You'll discover the missing pieces that therapists in the past haven't told you before, including how your mind is wired to keep you stuck, and what you can finally do about it
You get a customized workbook of tools and guidelines to keep you from doing things the old way and maximize the investment you've made in your relationship

In my 10+ years working with clients I've developed a specialty working with the following concerns:
You and your partner don't know how to have tough conversations without it turning into a huge fight
You are scared that your partner is not telling you the full truth about something
You and your partner have mismatched desire levels
You're not sure if you want to stay in the relationship or not
You have something you're nervous to bring up, like suggesting an open relationship
Why should we think about doing a relationship intensive?
You want changes that last, and you want to see them quickly.
You need something laser focused so you can stop the hurt now.
Working closely over a short, intense period of time helps us get more done in two days than in months and months of weekly sessions.
If your relationship is on its last legs and you're almost ready to divorce or split up, don't you deserve to give it one last chance?
By the end of our time together, you'll be able to predict where you get stuck and what it takes to stop that. And you'll build the skills to not only get "unstuck", but to create something better.
What can I expect from a relationship intensive retreat?
If I decide to work with you and you decide to work with me, change will happen before lunch on our first day.
This is the perfect framework if you're craving fast change and want to break old patterns in one weekend flat.
I've combined my thousands of hours of work as a therapist with this proven intensive system so I can help you and your partner shortcut hours and even years of trial and error and slow progress.
Are you ready to experience profoundly rewarding work in a fraction of the time?
If this speaks to you, take the first step and contact me now for a complimentary assessment call.
What kind of issues can be dealt with in a relationship intensive?
Here are just a few of the topics we can cover in a weekend couples retreat...
Betrayal or breach of trust
Communication problems
Emotional or physical affairs
Reconnection and rekindling the "spark"
Opening up a relationship
Healing old wounds
Not every issue or relationship is right for an intensive.  We will talk through the pros and cons in a consultation call before moving forward.
How does a relationship intensive work?
I have a structured, proven method to help you make progress in your relationship.  This will start before we meet for the intensive.  The first step is to schedule a free 30-60 minute consultation call.
If we decide to work together, I will ask you both to fill out an extensive questionnaire so that we can hit the ground running when we get started.
When we meet for the intensive, I will lead you through a series of exercises, teaching you a method for how better to communicate about tough topics.  Typically we'll meet from 9-4:30 pm with a break for lunch.
You will leave the weekend with a book full of resources to keep the work moving.
There will be a follow up 90 minute session included in the rate of the intensive.
Ready to Learn More
Schedule a complimentary phone consultation to learn more about couples counseling.
Safety
I work with couples in all different types of relationships, whether you're married, dating, straight, or gay.  Whatever your relationship structure, my aim is to make you will feel welcome and understood, though at times, I will challenge you.  But not about how you organize your relationship. As a relationship therapist, I will introduce different ways to deal with old issues.
I know it can be intimidating to think about committing to a couples intensive.  If you're interested in front-loading the work and making months of progress in just a couple of days, please reach out to learn more about the process.
I'm ready for a relationship intensive but I still have some questions and concerns…
What if we can't fully resolve our issues over the course of two full days?
In addition to the tools, resources, and coaching that I will give you over the course of the intensive, we will meet for a follow-up session 3-6 weeks after to reevaluate your progress.  As with anything new, you will need to practice the skills we work on in the days and weeks after our meetings.  Sometimes we'll decide to meet for extra follow-ups, and sometimes couples will be doing well and that won't be needed.
Is there a guarantee the weekend will work?
Yes and no.  If you show up motivated, willing to look at your role in the dynamic, and eager to practice after the intensive, you will be amazed at how much progress you can make in a short time.  But as with any kind of therapy or counseling, there is no guarantee.
How much does this cost?
How much will a divorce or separation cost? This will be an investment of time and money, for sure. Many couples say it feels like six months of couples therapy over the course of two days.
You can get un-stuck
If you've tried other types of couples therapy before, the intensive may be a good option for you.  It's a focused, dedicated experience that can allow you to work through blocks that traditional once-a-week therapy often falls short of addressing.
Training and Experience
I have had years of experience working with and training to work with couples and relationships.  Nothing lights me up more than helping folks heal their relationships.  Not every therapist has specific training to work with couples, so I recommend that you research this before selecting someone.  My work is heavily influenced by Ellyn Bader and Peter Pearson and the Developmental Model. I am also a trainer in this model.  You can learn more about that approach here.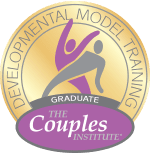 More resources for couples counseling
Ready to learn more about couples therapy?
Schedule a free 15 minute phone consultation today.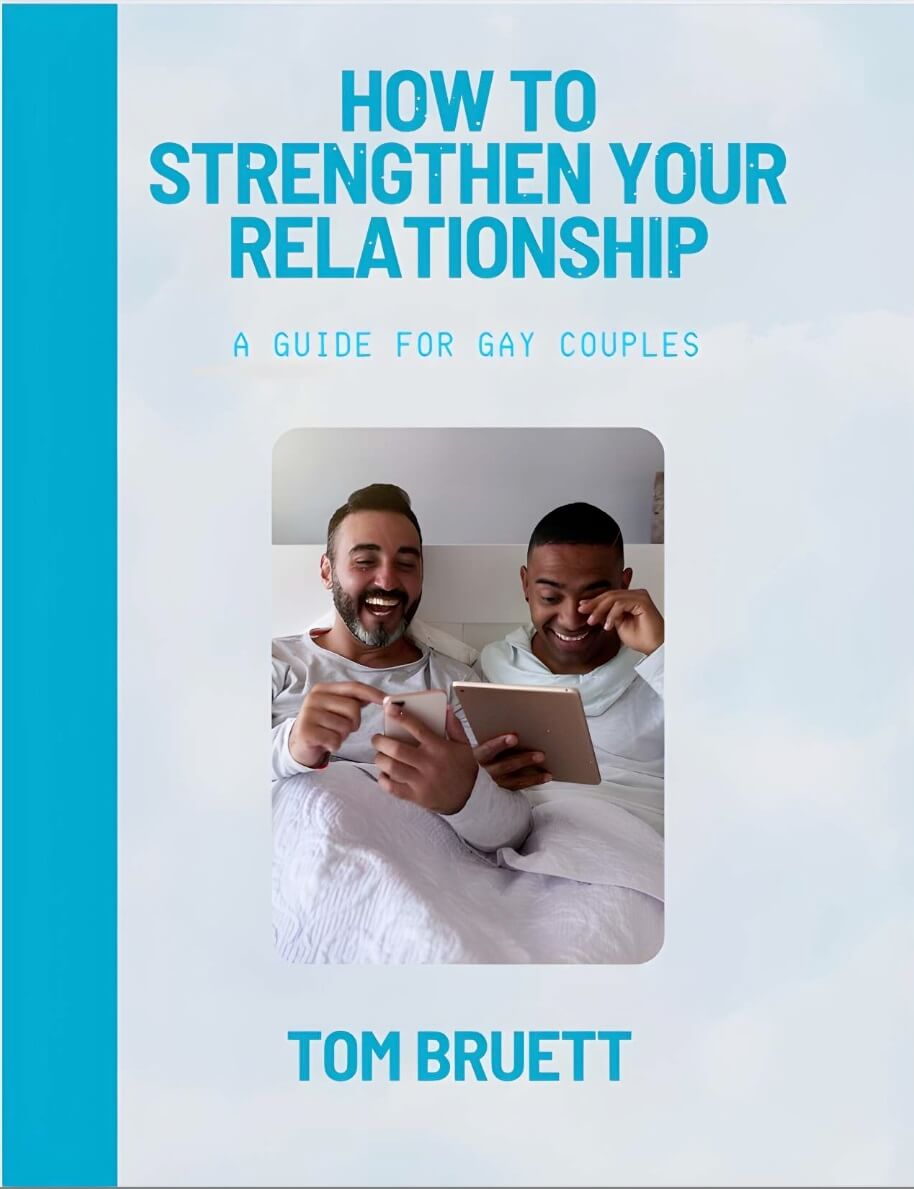 Get the free eBook How to Strengthen Your Relationship, a guide for gay couples
This free 30+ page eBook will be sent directly to your inbox today!