How to Keep Relationships Strong When Hardship Happens: Navigating Tragedy and Adversity together
Life is full of unexpected events and hardships that can challenge even the strongest of relationships. Whether it's the death of a parent, the death of a child, job loss, or a medical problem, these events can put tremendous strain on any relationship. However, it is possible to weather these challenges and keep your relationship strong through adversity.
Your strengths as a couple
Some life events can shake the foundation of your relationship, even if things are strong and in a good place prior. Let's say you have a wonderful relationship, but then one of your parents gets diagnosed with dementia and needs more care. Of course this will impact your partnership. When something like that happens, how do you show up for one another?
Unique Challenges for Gay Couples
There are unique challenges that we face as gay couples when hardship happens. Using the example above, let's say one of your parents gets dementia and needs more care. Let's also say that said parent has been incredibly homophobic for your entire adult life. How are you and your partner going to navigate this together?
How to keep a relationship strong when hardship happens:
Communicate openly and honestly. Even if the topics are tough and scary, keep an open channel for your needs, feelings, fears and desires.
Seek support from friends, family, and community. Whether this be your blood family or chosen family, you're going to need more support and don't be afraid to ask for it.
Seek professional help if necessary. A therapist can provide a safe and neutral space to work through the challenges, and help you develop strategies for staying strong as a couple.
Prioritize self-care. This can include activities such as exercise, meditation, and spending time with friends and family.
Find healthy ways to cope. Adversity can cause stress and anxiety. Make sure your tool box is full of things like exercise, journaling, or meditation.
Keep nurturing your relationship. This can include spending time together, doing activities that you both enjoy, and sharing your feelings and thoughts with each other. Don't skip the date night!
Be patient and understanding. Adversity can test even the strongest of relationships. Recognize that everyone processes difficult events differently, and try to be there for each other as best you can.
Adversity and tragedy are a natural and unavoidable part of life. They can be difficult for any relationship, but it's important to remember that it is possible to overcome these challenges and keep your relationship strong. With a little bit of intention, you can come out on the other end even closer!
If you and your partner have recently encountered a difficult life event and are needing more support please reach out to learn more about working together.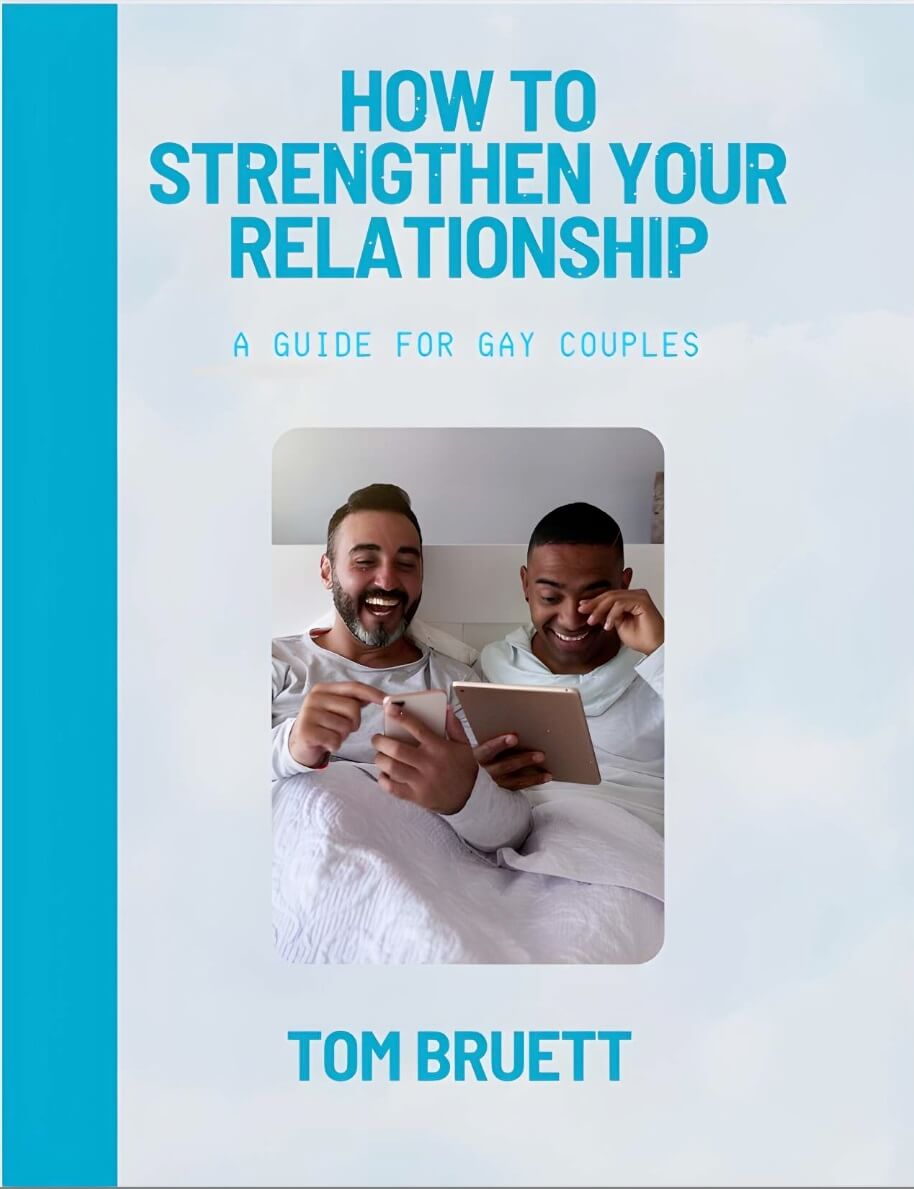 Get the free eBook How to Strengthen Your Relationship, a guide for gay couples
This free 30+ page eBook will be sent directly to your inbox today!